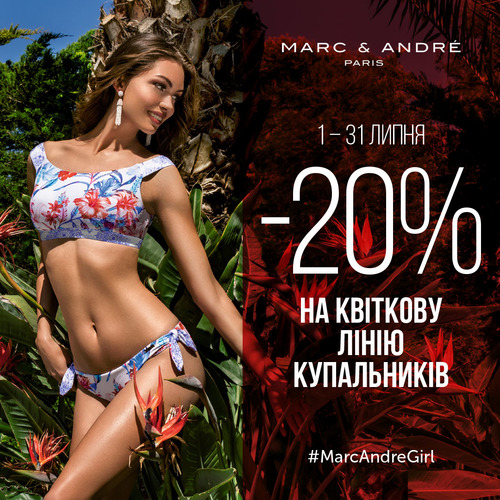 The strength of a woman is the inability to deny her weaknesses.
Do you agree? And one of the weaknesses
is an exclusive two-way transformer swimsuit from Marc & André, for purchase
which is valid from July 1 to July 31 - 20%!
4 in 1! Buying 1 swimsuit, you buy as many as 4 options for a swimsuit. Great idea not true
is it?
Visit the Marc & André store: Fontan Sky Center, Semaphore Lane, 4th, 1st floor.
Have a nice shopping!